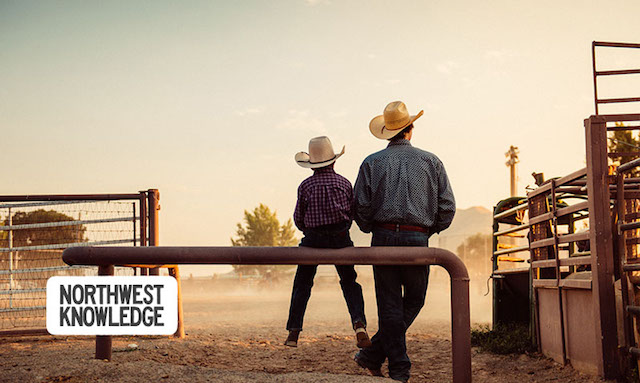 SISTERS RODEO
FRI-SUN – Head to Sisters for the 79th annual Rodeo for the Biggest Little Show in the World. The show features the best in the West in bull-riding, team bronc, and saddle bronc riding, steer wrestling, team roping, barrel racing, tie-down roping, and bareback riding.
GOLF FEST
SAT – The Awbrey Glen golf club celebrates golf culture with demos and prizes. Enter to win $5,000 and play a 50ft putt contest.
MUSICAL: SHE LOVES ME
THROUGH JUNE 30 – Cascades Theatre hosts a play set in a 1930's perfumery in Europe. Two individuals may not see eye-to-eye but when they respond to an ad in the newspaper, they discover the true identity of their true loves.
MAUPIN MADNESS
SAT – Head to uptown Maupin for breakfast and enjoy a poker run, bike show, and an ultimate chili cook-off.
THE BUTLER DID IT
THROUGH JUNE 14 – The Sunriver Stars bring a murder mystery to the big stage with a classic whodunnit and a comical twist.
DESCHUTES DEMOLITION
SAT – The Deschutes Demolition competition at Sunriver Village hosts two-member teams of athletes in RX, Scaled, and Masters divisions. Win cash prizes and trophies!
PRIDE GOLF DAY
SAT – Out Central Oregon hosts Pride Golf Day at Juniper Golf Course. Enjoy a game of golf, cornhole, giant Jenga, a live DJ and karaoke as well as a dinner and dance.
BIG BAND JAZZ
SUN – Head to Tower Theater for Oregon's finest jazz musicians highlighting modern big band jazz with a classic twist.
SATURDAY MARKET
SAT – Head to the Bend Saturday Market featuring local artists, businesses, and produce.
LIVE MUSIC
ONGOING – The Volcanic Theatre and Pub hosts live music that'll move you. Check their calendar for live theatre and movies as well!
A STARRY NIGHT AT THE OBSERVATORY
ONGOING – Come to the observatory at night and view a guided constellation tour with experts
MOVIES OPENING THIS WEEKEND
XMEN: Dark Phoenix
The Secret Life of Pets 2
Late Night
The Gangster, The Cop, The Devil
Papi Chulo
This One's For The Ladies
Chasing the Dragon 2: Wild