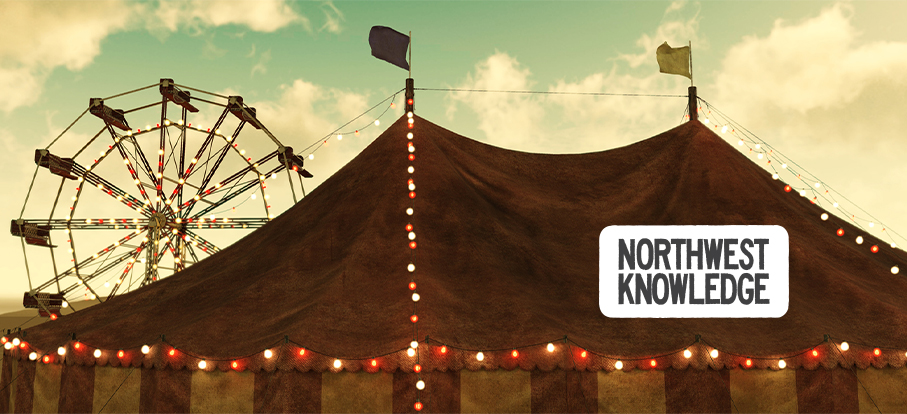 YAMHILL COUNTY FAIR
FRI-SUN – Head to the Yamhill county fair in McMinnville for Oregon's Oldest fair and enjoy family fun, carnival rides, food, and vendors.
PICKATHON
FRI-SUN – Pickathon hosts a lineup of diverse music featuring bluegrass, alternative country, garage rock, folk, and indie/roots.  
ART IN THE DARK
FRI-SUN – Mary S. Young Park host an illuminated outdoor performance with athletic and technical dance called Art in the Dark.
CRAWFISH FESTIVAL
FRI-SUN – Enjoy a cold drink along the Tualatin during the Crawfish Festival. Listen to live music and participate in a watermelon and crawfish-eating contest.
CONCERTS IN THE PARK
THROUGH AUG 31 – Listen to live music in Portland parks, bring a blanket or chair and share a meal with family or friends.
IRANIAN FESTIVAL
SAT – The Portland Iranian Festival celebrates live music, authentic cuisine, artful dance, and a fashion show. Browse art and craft vendors, calligraphy, and more!
ST. STEPHEN'S FESTIVAL
SUN – The St. Stephen Catholic Church hosts a Catholic Festival with a bake sale, food and wine garden, art show, craft fair, and music.  
RIVER RHYTHMS
THROUGH AUG 8 – Don't miss live music at Monteith Riverpark every Thursday. Enjoy food vendors and children's crafts before the concert.
OBONFEST
SAT – Commemorate with Japanese culture and celebrate with Obon dance, lanterns, authentic food, and children's activities at the Oregon Buddhist Temple.  
SHAKESPEARE IN THE PARK
THROUGH AUG 25 – Watch 17 different plays outdoors during the Original Practice Shakespeare Festival. 
MESMERICA 360
THROUGH AUG 31 – A light show mixed with music and 3D visually hypnotic animated art displays a transcendent experience at the immersive planetarium at OMSI.
SUMMER SANGRIA PARTY
SAT – Head to Hip Chicks do Wine to celebrate the popular summer drink with live music and small bites.   
FREMONT FESTIVAL
SAT – watch the Fremont Fest parade with pets and kids, listen to live music, and participate in the kids' zone.  
ROCK & MINERAL FESTIVAL
THROUGH MON – The Rice Northwest Museum Summer Festival hosts gold panning, cut geodes, view fossils,  jewelry, exhibits, and more!     
OREGON STEAM FESTIVAL
SAT-SUN – View vintage automobiles, listen to live music, browse a quilt show and watch demonstrations for farm-equipment.      
OMSI EVENT
ONGOING – OMSI takes a behind the scenes glance at Pixar creations. Experience the science, technology, art, and concepts by Pixar artists for award-winning films.
HISTORIC CHINATOWN
ONGOING – Head to the Portland Chinatown Museum for a look beyond the gate. This exhibit uses rare objects and visuals to explain the history and old tales of Portland's Historic Chinatowns.  
VANCOUVER METRO EVENTS 
DRAGON BOAT CHAMPIONSHIPS
FRI-SUN – Watch the PDBA Championships with teams representing the U.S. preparing for the 2020 World Championships in France.  
COLD COFFEE FESTIVAL
SAT – Sample and vote for your favorite cup of coffee in Esther Short Park. Listen to live music and shop local food vendors.     
CLARK COUNTY FAIR
THROUGH AUG 11 – Head to the Fair for endless family entertainment with free grandstand concerts and carnival rides.
DISNEY MUSICAL
THROUGH AUG 11 – This Broadway hit follows the Newsboys as they strike against unfair conditions to combat a newspaper mogul.
SUMMER CONCERTS
SUN – Three Brothers Vineyard hosts a summer of tribute bands! Don't miss a tribute to Aerosmith.
VANCOUVER FARMERS MARKET
ONGOING – The Vancouver farmers market features local fresh produce and products.
MOVIES OPENING THIS WEEKEND
Fast & Furious: Hobbs & Shaw
Jay Myself
Leo Da Vinci: Mission Mona Lisa
Luce
The Nightingale
Piranhas (2019)
Tel Aviv on Fire
Them That Follow
Click here for movie times and theaters.
CLICK HERE TO VIEW THIS WEEK'S OPEN HOUSES
FOR A COMPLETE LIST OF EVENTS IN THE AREA FOR THE ENTIRE MONTH, VISIT