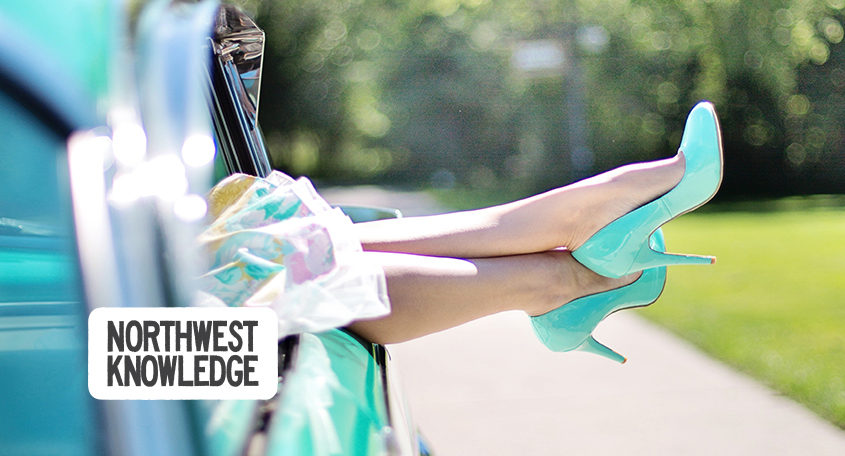 1950s MUSICAL
THROUGH NOV 24  – Tenderly: The Musical tells stories of the legendary 1950s singer, Rosemary Clooney. Listen to It's Only A Paper Moon, Sisters, and Mambo Italiano.
HIP HOP NUTCRACKER
FRI- SUN – This modern twist displays an upbeat score from popular Tchaikovsky including the King of Rap and an on-stage DJ with an electric violinist.
BRAZILLIAN MUSIC
FRI – Listen to traditional and bossa-nova Brazilian tunes from talented musician Eduardo Mendonca.
ANIME CONVENTION
FRI-SUN – Kumoricon hosts the Portland Anime Convention. Dress in cosplay, games, dances, panelists, and artists at the Oregon Convention Center.  
TRAVEL FAIR
SAT – The Worldly Travel Festival hosts a schedule of workshops to help you create a reliable itinerary to give you the confidence to take the trip you've always dreamed of.   
PORTLAND SATURDAY MARKET
SAT – The Portland Saturday Market hosts locally hand-crafted goods in the historic Old Town.   
THE CHRISTMAS TRAIN
THROUGH DEC 29 – Take a scenic train ride along the Columbia River to Christmas Town. Visit with Santa and his elves while enjoying cookies and hot cocoa.
CHRISTMAS LIGHTS TRAIL
THROUGH DEC 31 – Maddax Woods in West Linn offers a well-lit path of holiday lights in the woods. Search for 50 animal sculptures on a self-guided walk through a lighted wonderland.
WWII EXPERIENCES
ONGOING – The Oregon Historical Society hosts the stories of African American experiences serving in World War II. Thousands of African Americans rushed to enlist with the intention of serving the nation that rated them as second-class citizens. They were determined to fight to preserve the freedom that they themselves have been denied. This is their story.
SIREN NATION FESTIVAL
THROUGH NOV 17 – This art festival hosts showcases of original artwork of working women in the music, film, performance, and visual art industries. Participate in free workshops, art and craft sale, and visual art performances.
VANCOUVER METRO EVENTS
BRAZILLIAN NIGHTS
SAT – The Bossa Nova Quartet offers an evening performance featuring the guitar, vibraphone, and a Louisiana spin on Blues and Jazz.      
LIVE MUSIC
ONGOING –  The Hot Club of Hawthorne Jazz nights invites you to Maryhill Winery in Vancouver to enjoy the early jazz genre of music.  
CHRISTMASTIME AT THE FARM
SAT-SUN – The farm at Pomeroy hosts a magical wonderland with scenic backdrops for a DIY family photo shoot.
WREATH WORKSHOP
SAT – Niche wine bar offers a floral forage DIY, teaching you to create a compostable, locally-sourced holiday wreath.  
Click Here To View Local Movie Times
MOVIES OPENING THIS WEEKEND
Charlie's Angels
Ford V Ferrari
The Good Liar
The Warrior Queen of Jhansi
Mickey and the Bear
Radioflash
Line of Duty
Somewhere Winter
The Hottest August
The Shed
Judy Punch
Waves
Jhalle
Click Here to View This Week's Open Houses

Every home listed for sale with Berkshire Hathaway HomeServices Northwest Real Estate is eligible for no obligation seller coverage for the first six months the property is listed for sale with our company.  
© 2019 BHH Affiliates, LLC. An independently operated subsidiary of HomeServices of America, Inc., a Berkshire Hathaway affiliate, and a franchisee of BHH Affiliates, LLC. Berkshire Hathaway HomeServices and the Berkshire Hathaway HomeServices symbol are registered service marks of HomeServices of America, Inc.®
FOR A COMPLETE LIST OF EVENTS IN THE AREA FOR THE ENTIRE MONTH, VISIT EVENTS12.COM/PORTLAND

http://www.bhhsnw.com/