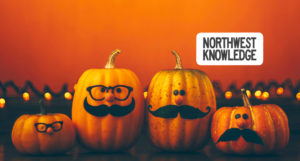 PUMPKINS & PINTS
FRI – A ticket to pumpkins and pints includes 8 tasting tokens, pumpkin carving, and more lively entertainment at Stickmen Brewing Company.   
GREEN SLAM
FRI – The Green building slam covers ten builder lectures and their projects accompanied by a networking reception at Ecotrust.         
PUMPKIN REGATTA FESTIVAL
SAT – Head to the Tualatin River for a 5K run, costume contest, and the famous pumpkin race across the Tualatin in a giant pumpkin boat.   
CRAFT FOOD FAIR
SAT – Shop for food and beverages from over 100 craft food makers hosted by Urban Craft Uprising.  
FRUIT SHOW
SAT-SUN – Taste hundreds of fruit varieties from apples to pears, kiwi, grapes, and exotic fruits. Listen to fruit speakers and experts at the Canby Fairgrounds.
SALMON HOMECOMING
SAT-SUN – Watch the Sandy River welcome local salmon home to Oxbow Regional Park. Talk to guides, visit with a hot drink around the campfire and explore the park.  
WESTSIDE STORY
THROUGH OCT 27 – Winningstad Theatre hosts a Westside Story set in 1950's New York City, this musical entertains with great dramatics and catchy songs.
FEAR ASYLUM
THROUGH OCT 27 – See handcrafted showcases and volunteer spooks at the Elks Lodge.  
HALLOWEEN TRAIL
THROUGH OCT 30 – Take the whole family along lighted Halloween Fantasy Trail with a fantasy castle, suspension bridge, and maze in Oregon City.     
HAUNTED PUB CRAWL
THROUGH DEC 31 – Head out to Portland's Old Town for a haunted pub crawl, tours, and beer tastings. Learn about the city's lawless past and explore Shanghai tunnels.       
PUMPKIN PATCHES
THROUGH OCT 31 – Take a hayride, meet farm animals, and enjoy the fall harvest season at a local pumpkin patch.
A VIRTUAL HALLOWEEN
THROUGH OCT 31 – Choose from 3 entertainment options, a scary experience, a zombie showdown, and a family-friendly experience designed to be spooky and fun.
DAVIS GRAVEYARD
THROUGH OCT 31 – Each year a spooky graveyard opens its gates to the living for a ghostly experience with special effects.     
VANCOUVER METRO EVENTS 
MUSICA LANTERNA
SAT – Head to Tandem Hall for musical performances by talented international pianists.     
A NIGHT AT THE THEATRE
SAT –  A story unfolds at a 1930's fashion house with secrets and lies with the feature performance Death in High Heels.
ZOMBIE BREWFEST
SAT –  Doomsday Brewing Company in Washougal hosts a killer good time! Dress like a zombie and taste 13 different brews on tap.
PUMPKIN LANE
THROUGH OCT 27 – Pomeroy Farm offers a trip down Pumpkin Lane, a mile-long hayride with pumpkin people. Pet farm animals, go through the hay maze and tour the historic log house.   
HAUNTED SCREAM PARK
THROUGH OCT 31 – Clark County's ScareGrounds is a 170-acre scare park with four haunted houses, a scream parlor, exhibits and photo-ops.
VANCOUVER FARMERS MARKET
ONGOING –  The Vancouver farmers market features local fresh produce and products.
MOVIES OPENING THIS WEEKEND
Maleficent: Mistress of Evil
Zombieland: Double Tap
The Lighthouse
JoJo Rabbit
Jay & Silent Bob
Greener Grass
Immortal Hero
Prescience
Thrasher Road
Miss Virginia
Island of the Hungry Ghosts
Father There is Only One
The Captain (2019)
Trick (2019)
Click here for movie times and theaters.
CLICK HERE TO VIEW THIS WEEK'S OPEN HOUSES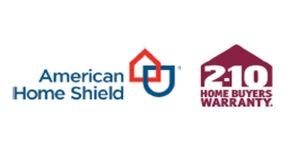 Every home listed for sale with Berkshire Hathaway HomeServices Northwest Real Estate is eligible for no obligation seller coverage for the first six months the property is listed for sale with our company.  
© 2019 BHH Affiliates, LLC. An independently operated subsidiary of HomeServices of America, Inc., a Berkshire Hathaway affiliate, and a franchisee of BHH Affiliates, LLC. Berkshire Hathaway HomeServices and the Berkshire Hathaway HomeServices symbol are registered service marks of HomeServices of America, Inc.®

FOR A COMPLETE LIST OF EVENTS IN THE AREA FOR THE ENTIRE MONTH, VISIT