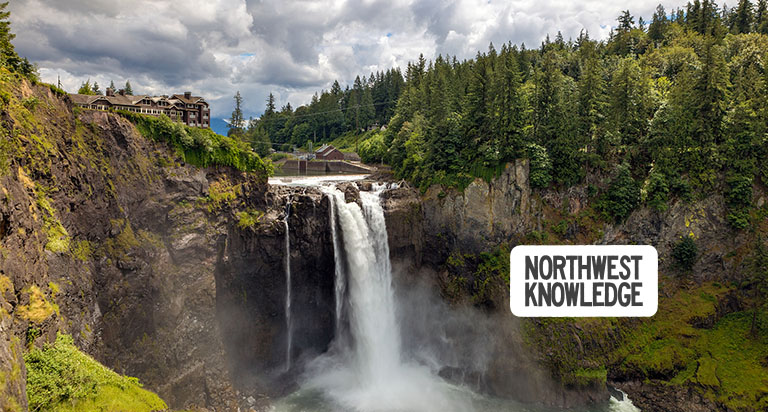 FREE STATE PARK DAYS
SAT-SUN – Head to any of the 140 Washington State Parks for free entrance! Hike, picnic, and play all day!
BALLET
THURS-SUN – The Pacific Northwest Ballet presents themed variations with mixed performances and riveting characterizations.
ADVENTURE RACE
THROUGH SUN – This race against the clock allows teams to compete in challenges to win prizes through using a smartphone app. 
GARDEN FEST
FRI-SAT – The Sorticulture Garden Arts Festival has magnificent display gardens and art, as well as a plant sale and food fair. Head to Legion Memorial Park to browse the festival and participate in kids' activities.
SHEEPDOG CLASSIC
THURS-SUN – Head to Vashon Island to watch the Sheepdog Classic, as they compete at Misty Isle Farms. Enjoy local food fare, browse fiber art, and crafts.
MAPLE VALLEY FESTIVAL
FRI-SUN – Lake Wilderness Park hosts a weekend art fair paired with carnival games, live entertainment, and a parade.
NATIVE FESTIVAL
SAT – Immerse yourself in the rich cultures and traditions of Indigenous People and Alaska Natives with live music, dancing, art, and more!
PRIDE FESTIVAL
SAT – The Annual Volunteer Park Pride Festival hosts arts, music, and performances. This event is free and for all ages, enjoy food trucks, info booths, a craft fair, and a beer garden.
GEORGETOWN CARNIVAL
SAT – Catch live local bands and special guests on stage, play carnival games and watch power tool races. Enjoy carnival food and browse the recycled arts festival.
50 YEARS OF PRIDE
THURS – Head to the top of the Columbia Tower and celebrate a half-century of LGBTQIA liberation with the community and appetizers, drinks, and live performances.
SNOHOMISH WINE WALK
SAT – Enjoy local wine while walking around participating shops in downtown Snohomish.
NEIGHBORHOOD GARAGE SALE
SAT – Over 100-yard sales are being held this weekend in the Phinney Neighborhood from 9 am to 2 pm.
BOAT FESTIVAL
SAT – The Shilshole Boatfest offers boat rides and tours, music, food trucks, a beer and wine garden, and kids activities.
RECURRING EVENTS:
NUNSENSE
THROUGH JUN 22 – This outrageously hilarious musical comedy about nuns raising cash and revealing unexpected talents on stage.
ADOPTION DRAMA
THROUGH SUN – The Callis a politically-charged and sharp drama about the adoption process and a cultural divide.
ROCK LEGENDS CONCERT
THROUGH JUNE 23 – The Million Dollar Quartet recreates the night music legends Johnny Cash, Elvis, Jerry Lee Lewis, and Carl Perkins played together.
LOVE, CHAOS, AND DINNER
THROUGH JUNE 30 – Marymoor Park features a dinner cirque show, including an aerial and acrobatic show as well as a five-course meal.
APA SCIENCE FICTION
THROUGH SEPT 15 – The expanding universe of Asian Pacific Americans and their influence on Sci-Fi takes a deep dive into actors, artists, writers, animators and more. Get your tickets and head to the Wing Luke Museum.
NEW MOVIES OPENING THIS WEEKEND
XMEN: Dark Phoenix
The Secret Life of Pets 2
Late Night
The Gangster, The Cop, The Devil
Papi Chulo
This One's For The Ladies
Chasing the Dragon 2: Wild
FOR A COMPLETE LIST OF EVENTS IN THE AREA FOR THE ENTIRE MONTH, VISIT