GREEK FESTIVAL
FRI-SUN – St. Demetrios Greek Festival hosts Greek food and wine with authentic dancing.   
OKTOBERFEST
FRI-SUN – Fremont hosts a neighborhood Oktoberfest with food and Seattle's largest beer festival, Kirkland's Marina Park hosts a wiener dog race, costume contests, and live music.   
SIPS & SHOES
FRI – Benaroya Hall hosts shoe displays, handbags, and fall fashions with 20 participating wineries. This event emphasizes women winemakers and owners for a special women's night out event to raise funds for Cancer Pathways.     
FISHERMEN'S FESTIVAL
SAT – The fall fishermen's festival hosts live music, seafood, a beverage garden, ship tours, and kids activities.    
CHILDREN'S FESTIVAL
SAT-SUN – Bring the kids to the Seattle Center celebrating cross-cultural understanding with live music, dance performances, and workshops.
GLUTEN-FREE EXPO
SAT – The Seattle Center hosts the Nourished Festival, bringing gluten-free products to Seattle.   
EDUCATION & COMMUNITY FAIR
SAT – Join 70+ exhibitors and learn from 14 breakout sessions covering college planning, k-12 education, STEM, college financial planning, Family Financial Planning, as well as Healthcare and Senior care. Learn and educate yourself to prepare for the next stage in life.    
BIKE RIDE & TEA PARTY
SAT– Celebrate this British tradition called the Tweed Ride as you ride through the countryside and make a pit stop for some tea. Bring your own picnic and enjoy a Victorian-era event.   
INTERNATIONAL FOOD TRUCKS
SUN – Bring your appetite for a wide array of international grub at the Westfield Southcenter.
FARM FEAST
SUN – The greatest chefs in the region use local farm-fresh ingredients and adult beverages to create an urban oasis. Participate in the silent auction at the Center for Urban Horticulture.
FOUR-LEGGED 5K
SUN – Bring your dog to the Wag Love Life 5K in Redmond, and stick around after for dog massage, shop vendors, live music, and learn fun new tricks.
RECURRING EVENTS:
WINERY CONCERT
THROUGH SAT  – Chateau Ste. Michelle in Woodinville offer Summer Concerts featuring jazz, rock, blues, and contemporary hits.   
INDIANA JONES
THROUGH SEPT 28  – Indiana Jones and the Raiders of the Last Temple of the Doomed Ark is a parody of our favorite adventure movie. Listen to commentary, jokes, song, and more at the Bathhouse Theater.
SHAKESPEARE COMEDY
THROUGH SEPT 29  – The Twelfth Night or What You Will is a gender-bending comedy covering mistaken identity and romantic troubles.
NEW MOVIES OPENING THIS WEEKEND
Ad Astra
Ambition
Bloodline
Britt-Marie Was Here
Corporate Animals
Downton Abbey
El Equipito
Loro
Midnight Diner
Nikka Zaildar 3
Prassthanam
The Zoya Factor
Trauma is a Time Machine
Villains
Zeroville
A Happening of Monumental
Chasing Einstein
CLICK HERE TO VIEW THIS WEEK'S OPEN HOUSES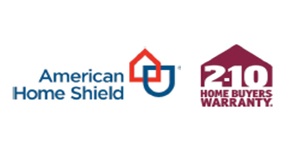 Every home listed for sale with Berkshire Hathaway HomeServices Northwest Real Estate is eligible for no obligation seller coverage for the first six months the property is listed for sale with our company.  
© 2019 BHH Affiliates, LLC. An independently operated subsidiary of HomeServices of America, Inc., a Berkshire Hathaway affiliate, and a franchisee of BHH Affiliates, LLC. Berkshire Hathaway HomeServices and the Berkshire Hathaway HomeServices symbol are registered service marks of HomeServices of America, Inc.®

FOR A COMPLETE LIST OF EVENTS IN THE AREA FOR THE ENTIRE MONTH, VISIT www.events12.com/seattle.